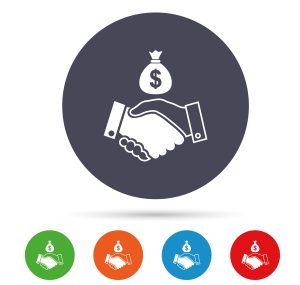 We offer a wide array of business loan products with varying terms, designed to meet your specific needs. Our rates are always competitive, our decision-making is local and our service is unparalleled.
SMALL BUSINESS ADMINISTRATION LOANS – SBA 7(a)
We are a premier SBA Loan provider, consistently ranking as one of the largest SBA lenders in Missouri and climbing the rankings across the country.  Why?  We know SBA Lending. Our staff of SBA Lending experts have the highly specialized SBA knowledge needed to effectively and quickly secure SBA financing. We'll be with you every step of the way and offer tailored SBA solutions to grow your business.
No industries are excluded from consideration

We consider financing single-purpose properties

Start-Up businesses and expansions are considered

Projected cash flow can be considered

Lower equity injection can be mitigated by other criteria

Loans up to $5 million

Repayment terms up to 25 years

Down payments as low as 10%

No balloon payments

All types of loans: real estate purchases, business acquisitions, tenant improvements, franchises, equipment purchases, working capital, refinancing and combinations of these
COMMERCIAL LOANS
Our team of highly experienced commercial bankers can get you the financing your company needs. We take the time to learn about your specific needs and goals, then expertly provide customized solutions. With local decision-making and personal attention, we deliver unmatched customer service. Come see us for Commercial Real Estate Loans, Construction Loans, Commercial Term Loans, Equipment Loans, Bridge Loans, Acquisition Loans, and Commercial Lines of Credit.
Customized solutions tailored to your needs, for businesses of all sizes

Local decision making

Competitive rates

Underwritten and serviced by Midwest Regional Bank

Flexible terms across many industries

USDA Loan options available
Click for Personal Financial Statement
Click for SBA Loan Application 
Click for Commercial Loan Application
For your protection, we recommend that you do not email important financial or personal information such as account numbers, social security numbers, debit card numbers, internet passwords, etc. We cannot guarantee the security of standard email communication.
OUR LENDERS
MISSOURI – Arnold
Peter Birkes
Area President, Arnold (636) 741-5936
pbirkes@mwregionalbank.com
Jake Wyatt
SBA Commercial Loan Officer (636) 725-1480
jwyatt@mwregionalbank.com
MISSOURI – Chesterfield
Kevin Carter
Area President, Chesterfield  (314) 583-7341
kcarter@mwregionalbank.com
Tim Dudley
Vice-President, SBA Commercial Loan Officer (636) 534-8438
tdudley@mwregionalbank.com
MISSOURI – Clayton
Sanford B. Scott
Area President, Clayton (314) 338-7920
sscott2@mwregionalbank.com
Mayur Thulasidas
Vice-President, SBA Commercial Loan Officer (734) 355-4547
mthulasidas@mwregionalbank.com
MISSOURI – Columbia
Drew Zorn
Vice President, SBA Commercial Lending (573) 514-8700
dzorn@mwregionalbank.com
Ryan Keating
SBA Commercial Loan Officer (636) 725-1480
rkeating@mwregionalbank.com
MISSOURI – Festus
Tyler Bender
Midwest Regional Bank President (636) 232-2533
tbender@mwregionalbank.com
Jordan Kimrey
Area President, Festus (636) 232-2670
jkimrey@mwregionalbank.com
MISSOURI – Kirkwood
Matt Buss
SBA Commercial Loan Officer (314) 394-5325 
mbuss@mwregionalbank.com
Bradley McLaury
Area President, Kirkwood (314) 338-7922
bmclaury@mwregionalbank.com
MISSOURI – Otterville
Steven Nesler
Area President, Otterville (660) 366-4321
snesler@mwregionalbank.com
MISSOURI – Sunset Hills
Jonathan Schwartz
Area President, Sunset Hills (636) 741-49025940
jschwartz@mwregionalbank.com
ARIZONA
Lori Abreu
Vice-President, SBA Manager (480) 468-5184
labreu@mwregionalbank.com
Cristina Brennan
SBA Commercial Loan Officer (480) 468-5182
cbrennan@mwregionalbank.com
Sal Cabibo
Vice-President, SBA Commercial Loan Officer (973) 270-5977 
scabibo@mwregionalbank.com
Gabriel A. Gasca
SBA Commercial Loan Officer (480) 468-5193
ggasca@mwregionalbank.com
Julie Stoney
SBA Commercial Loan Officer (602) 370-1776
jstoney@mwregionalbank.com
COLORADO
Andrea Hall
Vice-President, SBA Commercial Loan Officer  (720) 274-9332
ahall@mwregionalbank.com
Tonya Mazurek
Vice-President, Colorado SBA Manager  (303) 378-3553
tmazurek@mwregionalbank.com
Sean Plumb
SBA Commercial Loan Officer (720) 274-9322
splumb@mwregionalbank.com
FLORIDA
Tim Franke
Vice-President, Florida SBA Manager (813) 514-4164
tfranke@mwregionalbank.com
Tracy Astel
SBA Commercial Loan Officer (904) 233-0192 
tastel@mwregionalbank.com
Issam Elzahr
SBA Commercial Loan Officer (813) 514-4166
ielzahr@mwregionalbank.com
Hector Escontrela
SBA Commercial Loan Officer (813) 514-4166
hescontrela@mwregionalbank.com
Rick Khan
SBA Commercial Loan Officer (704) 654-1331
rkhan@mwregionalbank.com
TEXAS
Danny Boyer
SBA Commercial Loan Officer (281) 305-7766
dboyer@mwregionalbank.com
Bob Buss
Vice-President, Houston SBA Team Lead (469) 357-8201
bbuss@mwregionalbank.com
Ummul Chowdhury
SBA Commercial Loan Officer (469) 357-8187
uchowdhury@mwregionalbank.com
Sid Ismaiel
Vice-President, Dallas SBA Manager (469) 357-8181
sismaiel@mwregionalbank.com
David Massey
SBA Commercial Loan Officer (281) 305-7769
dmassey@mwregionalbank.com
Michael Minton
Vice President, SBA Commercial Loan Officer (469) 357-8183
mminton@mwregionalbank.com
Charito Moore
SBA Commercial Loan Officer (469) 357-8195
cmoore@mwregionalbank.com
Aiko Santos
Vice-President, SBA Commercial Loan Officer (281) 305-7767
asantos@mwregionalbank.com
Click here for more information on Business Banking